A small selection of our menu
Appetizers

Smoked Scottish Salmon € 28
Smoked Eel € 28
Shrimps Croquettes € 26
Hand-peeled grey shrimps € 32
Creuses € 39
Main Dishes

Eel in Green Sauce € 41
Poached Ray with butter and capers € 37
Fried Sole with Mustard Sauce € 51
Sole Normande Style € 51
Wild Turbot on the bone € 73
Garnished Cold Lobster. p/ 100 gr € 13
Boiled Mussels € 32
Mussels in White Wine € 33
Mussels in Cream-Garlic Sauce € 35
Lunch menu € 55 ( 3 courses )
We work with day suggestions according to market and seasonal offer.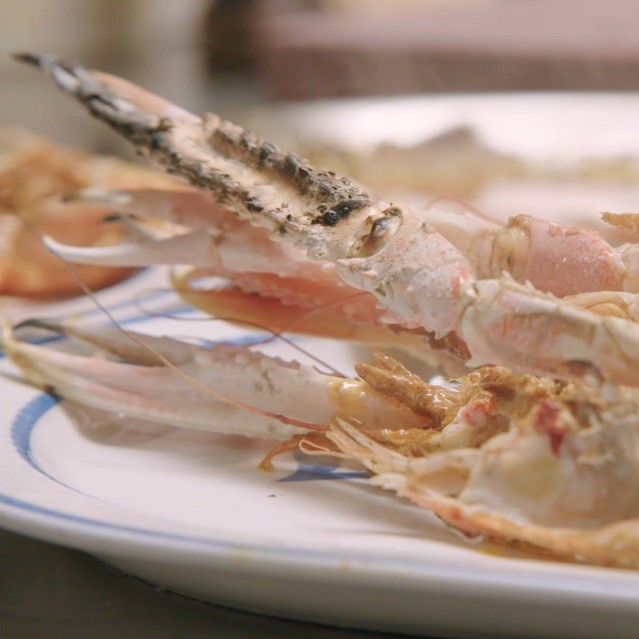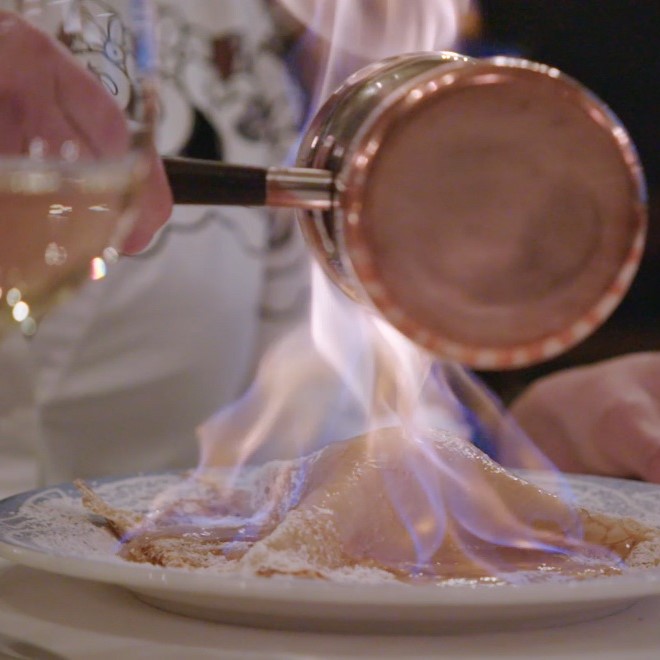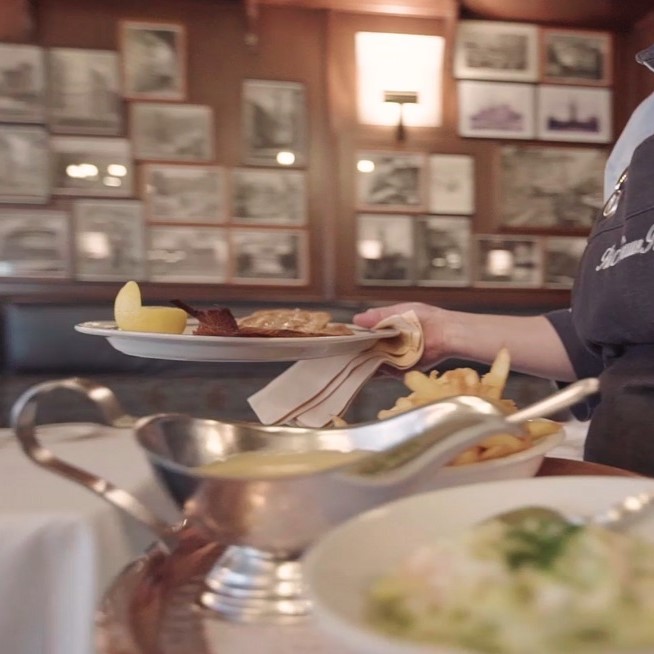 Welcome in our restaurant
Restaurant Het Nieuwe Palinghuis in Antwerp has been a fixture and reference for fresh, quality fish since 1983. Chef Erik Haentjens and his partner Gonda Vanhulle together make sure that you always feel like a fish in the water (dutch expression - to make you feel at ease).
Het Nieuwe Palinghuis is charmingly and rustically furnished with a nod to the past of Antwerp and its harbor. The restaurant is also located in one of the oldest catering establishments in Antwerp. You can enjoy a delicious extensive dinner, a fresh lunch or a quick bite after shopping. A quick and efficient service and the generous smile of the patron complete the whole picture! Make sure you take a look at the wine list to discover the wide range of New World wines.
You can park on the Scheldekaaien or on the square in front of the entrance. Reservation in advance is designated.
Het Nieuwe Palinghuis
14/20 Gault&Millau
In Het Nieuwe Palinghuis you can enjoy almost all the goodies that can be found in the North Sea: turbot, skate, eel in green, mussels, oysters, homemade shrimp croquettes, ... Everybody will find something they like!
Cuisine
Fish dishes, French
Atmosphere
Authentic environment
Facilities Air conditioning, Dogs allowed, Take-away, Wi-fi
Payment options Maestro, Master Card, Visa, Bancontact